services
No matter what your situation, we'll help you
make your institution more
efficient and profitable.
With hands-on operational experience in administrative, strategic, financial, physician relations, regulatory and audit situations, we bring to our clients a mixture of organizational, operational, regulatory and financial skills necessary to meet the unique demands of individual client needs.
Our services include, but are not limited to, the following: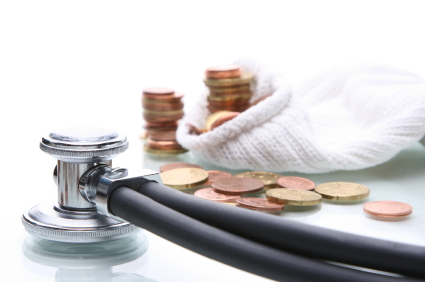 The experienced, professional staff of Executive Resources, LLC has extensive experience in a broad area of financial and strategic planning services. Our professionals conduct financing/refinancing and feasibility projects for our clients.
Executive Resources, LLC provides professional technical assistance to rural and urban health care providers including hospitals, health systems, physician practices and governmental entities regarding FQHC and RHC development.
Executive Resources, LLC will assist the physician practice to understand and effectively manage within the complex regulatory, reimbursement, and operating environments.
Strategic planning is a vital management function for every organization. Health care organizations are increasingly cognizant of the impact that competition, reimbursement, regulations, and demographics have on their bottom line.
Health care providers have been under much public pressure and scrutiny to improve upon their cost efficiencies. General cost containment is not an easy objective to accomplish and revenue enhancements are just as critical.
It is estimated that fraud and abuse and other illegal activities account for at least $90 - $100 billion per year of unnecessary costs to health care consumers.
The managed care industry has created a need for the development of new forms of health care organizations that include hospitals, health systems, physicians and other providers.
Executive Resources, LLC's Regulatory Compliance Program assists clients in the assessment of risk and the development of a corporate compliance plan necessary to comply with federal, state, local and professional regulations and standards.
This program is used to assist our health care industry client base in determining the financial value of the organization for potential merger, acquisition, collaboration, or other business affiliation.
Executive Resources, LLC provides a high level, one-on-one dialogue relative to paramount and current issues with Board Directors/Trustees and CEOs.
HPSA extrapolates to primary care physician recruitment and retention and resultant benefits that assist in the provider development process plus the potentiality increase Medicare reimbursement.
Executive Resources, LLC provides professional assistance to rural health care providers including hospitals, health systems, physician practices, community health centers/FQHCs, and governmental entities.
Whether the client is a hospital, FQHC, or government agency - the need to be proactive versus standing pat through new and creative programs and services that mirror the need, demand and capacity in communities is our forte.
Executive Resources, LLC assists foundations in the furthering of their community-based mission regarding development of cost-effective and access-related preventive and primary care strategic directions.
EXEC assists hospitals in Medical Staff Development Plans/Community Physician Needs Assessments to facilitate structured, planned & appropriate future physician development for the types of physicians required for the service area and hospital.
Contact us, and we'll be happy to tell you exactly how we can address your particular institutional situation.